Source: The Conversation (Au and NZ) – By Michelle Grattan, Professorial Fellow, University of Canberra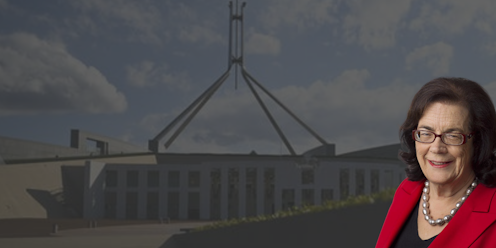 As well as her interviews with politicians and experts, Politics with Michelle Grattan now includes "Word from The Hill", where she discusses the news with members of The Conversation politics team.
This week they discuss the imbroglio over Scott Morrison's religious discrimination bill, approved by the Coalition on Tuesday after extensive debate but with dissidents threatening its fate in the House of Representatives.
Moderate Liberal MPs have serious concerns: Bridget Archer, who holds the marginal Tasmanian seat of Bass, told Parliament she would not vote for the bill, while Trent Zimmerman, from NSW, in the party room reserved his right not to do so. Meanwhile, Labor has yet to decide its attitude – if it supports the legislation that would ensure its passage.
Amanda and Michelle also discuss Tuesday's parliamentary apology to victims of bad behaviour in the parliamentary workplace – with Morrison saying "sorry" to Brittany Higgins.
Meanwhile the opposition immediately homed in on the aged care crisis, which saw the government this week sending in the defence forces to help out in facilities.

Michelle Grattan does not work for, consult, own shares in or receive funding from any company or organisation that would benefit from this article, and has disclosed no relevant affiliations beyond their academic appointment.
– ref. Word from The Hill: On Scott Morrison's battle for Religious Discrimination Bill – https://theconversation.com/word-from-the-hill-on-scott-morrisons-battle-for-religious-discrimination-bill-176700