Source: The Conversation (Au and NZ) – By Michelle Grattan, Professorial Fellow, University of Canberra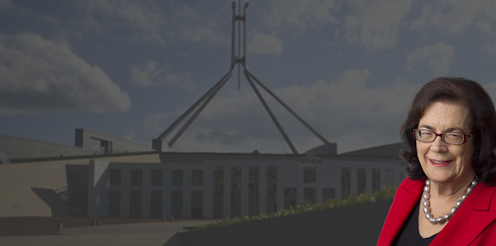 As well as Michelle Grattan's usual interviews with experts and politicians about the news of the day, Politics with Michelle Grattan now includes "Word from The Hill", where all things political will be discussed with members of The Conversations's politics team.
In this week's episode, politics + society editor Amanda Dunn and Michelle discuss the tortuous negotiations with the Nationals over the 2050 net zero target the PM intends to take to Glasgow. The Nationals claim they're not holding the government to ransom, but they're playing hardball in extracting protections for the regions.
They also canvass Anthony Albanese's reference of Labor MP Anthony Byrne – who gave sensational evidence to IBAC last week about branch stacking – to the Finance Department to determine whether he breached rules by employing taxpayer-funded staff who didn't even turn up at the office.
Additional audio
A List of Ways to Die, Lee Rosevere, from Free Music Archive.

Michelle Grattan does not work for, consult, own shares in or receive funding from any company or organisation that would benefit from this article, and has disclosed no relevant affiliations beyond their academic appointment.
– ref. Politics with Michelle Grattan: Mustering the government's rural rump into the 2050 tent – https://theconversation.com/politics-with-michelle-grattan-mustering-the-governments-rural-rump-into-the-2050-tent-170218