Editor's Note: Here below is a list of the main issues currently under discussion in New Zealand and links to media coverage.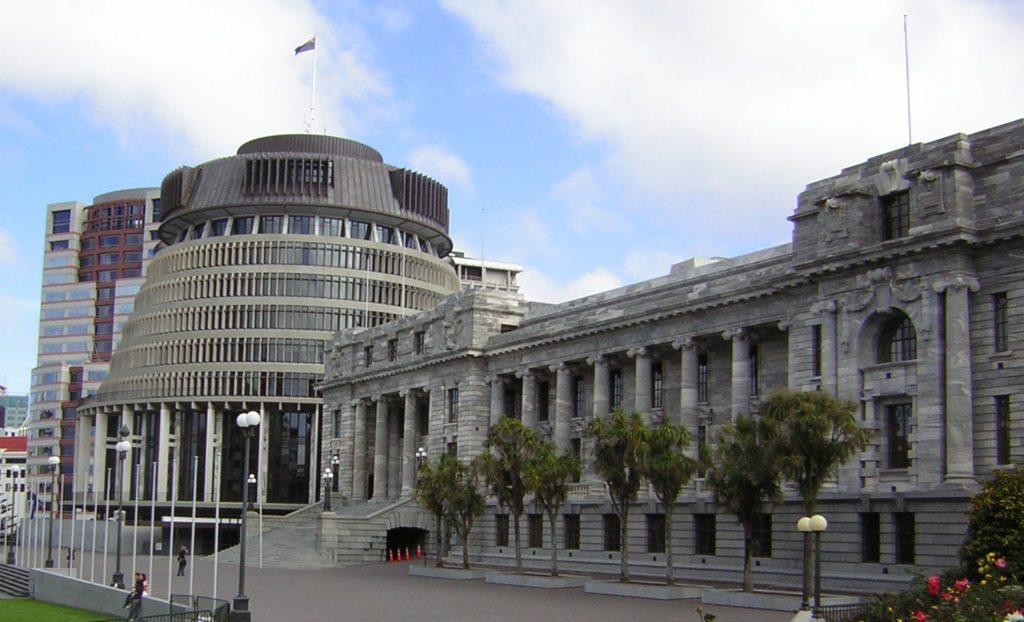 Today's content
Health minister demoted, Bridges defends commute
1News: 'I got it wrong' – David Clark says he'll continue as Health Minister at PM's discretion after breaking lockdown rules
Newshub: Health Minister Dr David Clark has 'no excuses' for lockdown breach
Thomas Manch (Stuff): Health Minister stripped of other portfolios after taking beach trip, amid lockdown
Derek Cheng (Stuff): Health Minister David Clark demoted after driving 20km to beach, breaking lockdown rules
Jamie Ensor (Newshub): Dr David Clark demoted, resignation offered after trip to beach during lockdown
1News: Health Minister David Clark demoted by PM after trip to beach, mountain bike ride during lockdown
RNZ: David Clark offers to resign after revealing he took a trip to beach during Covid-19 lockdown
—————
RNZ: Bridges defends Wellington to Tauranga commute
Newstalk ZB: 'My internet doesn't work': Bridges defends commute between home and Parliament
Zane Small (Newshub): Simon Bridges admits he 'should have been further apart' from supermarket staff in photo shared online
Public health strategy
Charlie Mitchell, Felippe Rodrigues, and Andy Fyers (Stuff): The key stats that show the Coronavirus lockdown may be working
Marc Daalder (Newsroom): How does NZ's Covid-19 response stack up?
Keith Woodford (Interest): Covid-19 decisions-makers are flying blind from insufficient testing data
Farah Hancock (Newsroom): What are 'probable' cases and why are they rising?
Exiting the lockdown
Newshub: Dr David Murdoch: We shouldn't expect the lockdown to be loosened until it's absolutely clear the virus has been defeated 
Martyn Bradbury: Why Jacinda MUST keep us locked up for 6 weeks
Matthew Hooton (Herald): Crackdown needed so lockdown can end on time (paywalled)
Southland Times Editorial: The ill-chosen "whew!"
Pattrick Smellie (BusinessDesk): Why it's a critical week for the lockdown (paywalled)
Gordon Campbell: On the lockdown, masks and aerosol transmission
—————
Anna Whyte (1News): Jacinda Ardern does not want lockdown to last 'a minute longer than needed', but says it won't finish early
Rachel Sadler (Newshub): Ministry of Health wants rate of cases to decline before moving to alert level 3
Collette Devlin (Stuff): Prime Minister Jacinda Ardern explains reasoning behind 4 week lockdown
Newstalk ZB: PM: Cabinet looking at 3 indicators to see when lockdown will end
1News: Coronavirus lockdown has not been extended, Jacinda Ardern assures Kiwis
Vaughan Elder (ODT): PM outlines how Govt might decide which regions leave lockdown
Jane Patterson (RNZ): National Party supports discussions on lockdown exit plan
Border measures, quarantine, contact tracing, testing
Rowan Quin (RNZ): Electronic bracelet monitoring suggested for arrivals
Derek Cheng (Herald): PM signals mandatory quarantine at borders to keep NZ free from foreign infection
David Williams and Dileepa Fonseka (Newsroom): Border quarantine mulled to quell virus
1News: Dr Ashley Bloomfield confident New Zealand's border restrictions strong enough in fight against Covid-19
Barry Soper (Newstalk ZB): Self-isolation rules for Kiwis returning home pose significant problem
Patrick Gower (Newshub): Quarantine border arrivals now or waste our sacrifice
Collette Devlin (Stuff): PM Jacinda Ardern says there will be contact tracing for foreseeable future
RNZ: Government looking at apps for contact tracing – Ardern
Alex Braae (Spinoff): What is contact tracing and why is it so crucial to escaping Covid-19 lockdown?
Tim O'Connell (Stuff): Police meet domestic flights to ensure quarantine rules are enforced
Newstalk ZB: Ashley Bloomfield explains why we're not testing at capacity
Michael Woodhouse (Stuff): More testing and quarantining are the key to beating this thing
Enforcing the lockdown, lockdown breaches, behaviour
Kingsley Abbott (Newsroom): Unprecedented lockdown should be carefully monitored
Dan Satherley (Newshub): Govt might start tracking phones if people don't stay home – privacy expert
Mackenzie Smith (RNZ): Community 'checkpoints' credited with reducing Covid-19 spread
1News: Over 200 breaches of lockdown rules since alert level four restrictions were imposed
Todd Niall (Stuff): Lockdown breaches 'putting emergency service staff at risk'
Nikki Preston (Herald): Checkpoints could be set up at holiday hotspots
ODT Editorial: There's no holiday from the lockdown
Guy Williams (ODT): Mayors, police say stay home
Dan Satherley (Newshub): Siouxsie Wiles begs Kiwis to stop meeting their neighbours for wine at the end of driveways
Ruby Princess
Marty Sharpe (Stuff): How did the Ruby Princess arrive and depart New Zealand without coronavirus detected?
Patrick Gower (Newshub): Ruby Princess crew member flew from Italy before the cruise's journey around New Zealand
Jonathan Mitchell (RNZ): Class action being prepared against Ruby Princess operator Carnival Cruises
Wage subsidy scheme
Thomas Coughlan (Stuff): Businesses that claimed $5.3 billion in wage subsidies named
Rachel Sadler (Newshub): Ministry of Social Development releases wage subsidy search tool
Herald: Now you can check if your employer has applied for the wage subsidy scheme
Liu Chen (RNZ): Woman says employer applied for wage subsidy after making her redundant
Thomas Coughlan and Collette Devlin (Stuff): Jacinda Ardern says $5.3 billion has been paid out from wage subsidy scheme
Anna Whyte (1News): $5.3 billion paid out under wage subsidy scheme, Jacinda Arden announces
Hospitals, Health system
Michael Morrah (Newshub): Confusion over the supply of coronavirus nasal testing swabs
Emma Russell (Herald): Doctors demand urgent action on PPE, Simon Bridges goes in to bat
Hannah Martin (Stuff): More than 50 healthcare workers diagnosed with the virus across NZ
Mike Houlahan (ODT): 11 isolated after infected patient did not mention symptoms
RNZ: Surgery patient didn't mention Covid-19 symptoms and later tested positive
Andre Chumko (Stuff): Urgent surgeries, scans cancelled as Covid-19 empties hospitals
Mike Houlahan (ODT): Virus casts its shadow on SDHB's finances
Emma Perry (ODT): Doctor warns rural areas vulnerable
Emma Perry and Richard Davison (ODT): Vaccine supplies run short
Nicole Bremner (1News): Growing number of overseas healthcare workers dying from Covid-19 keenly felt in lead-up to World Health Day
Lois Williams (Stuff): Construction work on West Coast hospital ruled essential
Government mental health campaign
Kim Moodie (Herald): Mental health toolkit launched to help Kiwis through pandemic
Jo Moir (RNZ): Government launches mental health support tools
James Fyfe (Newshub): New campaign offers mental health support during COVID-19 crisis
Masks
Simon Wilson (Herald): Are masks in supermarkets a good idea? (paywalled)
Dr Gary Payinda (Herald): How masks can help face-off against virus
Siouxsie Wiles & Toby Morris (Spinoff): Should we all be wearing face masks to prevent Covid-19 spread?
Hannah Kronast (Newshub): How to wear face masks correctly to protect against COVID-19
Madison Reidy (Newshub): Clothing businesses make face masks to combat demand
Government, parliament, election
Matt Burrows (Newshub): Prime Minister Jacinda Ardern 'won't rule out' pay cuts for MPs during COVID-19 crisis
Suze Wilson (The Conversation): Three reasons why Jacinda Ardern's coronavirus response has been a masterclass in crisis leadership
Jim Rolfe (Politik): Inside the COVID-19 response
—————
Charlotte Graham-McLay (Guardian): Simon Bridges, the former prosecutor who faces his greatest trial against 'nice person' Ardern
Dan Satherley (Newshub): Could COVID-19 see the election postponed?
Poverty, inequality, financial hardship
Keith Rankin (Evening Report): Universal Basic Income (or Basic Universal Income) and Covid‑19
Andrew Dickens (Newstalk ZB): The poor are getting ignored in this pandemic
Florence Kerr (Stuff): Humanitarian group turns its aid to New Zealand families
Josphine Franks (Stuff0: Hungry families at 'breaking point' halfway through lockdown
Derek Cheng (Herald): Public asked to help fund 2000 lunches for struggling families after silence from Govt
RNZ: Kids will get Eat My Lunch at home during Covid-19 lockdown
Georgina Campbell (Herald): Wellington City Mission foodbank demand quadruples
Hannah Kronast (Newshub): Foodbank demand soars during COVID-19 pandemic
Cate Broughton (Stuff): 400 South Island Māori families will run out of food before lockdown ends
—————
David Chaston (Interest): Consumer debt shock imminent
1News: KiwiSaver hotline flooded with calls about financial hardship
Media
Gavin Ellis: NZ media must rise from Covid blitz
Joel MacManus and Dominic Harris (Stuff): Bauer magazines such as Metro and NZ Listener offered up to media and investment firms
Edward Willis (Spinoff): Why was Bauer Media allowed to buy up so many NZ magazines?
Joanne Drayton (Newsroom): The Listener dies and our light goes out
Garth Bray (1News): Journalists under increasing pressure to be safe amid coronavirus pandemic – 'The mouthpiece of the public like never before'
Irra Lee (RNZ): Life in the press gallery
Employment
Melanie Carroll (Stuff): 'Simply you are fired': Sacking of 200 SkyCity staff angers union
Daily Blog: SkyCity redundancies: Union leader loses job – no consultation, no options, sacked as of today
Andrew Bevin (NBR): Union up in arms over SkyCity redundancies (paywalled)
—————
Stuff: Worker's wife writes open letter to Fletcher Building chief executive Ross Taylor
1News: Fletcher Building executives to take 30 per cent pay cut after pressure from staff
Anaja Nadkarni (Stuff): Fletcher Building executives double pay cuts to 30%
Anne Gibson (Herald): Fletcher Building boss Ross Taylor takes $140,000 pay cut (paywalled)
—————
1News: Nearly one in three construction workers face losing their jobs as work grinds to a halt amid coronavirus pandemic
Price hikes
Herald: Huge price hikes for essential goods during lockdown
Maria Salde (NBR): Cost of whiteware, computers up as Kiwis hunker down (paywalled)
Business
James Fyfe (Newshub): Govt able to work effectively with private sector without Sir John Key's help – Prime Minister Jacinda Ardern
Pattrick Smellie (BusinessDesk): Insolvency 'safe harbour' and business hibernation: what you need to know
Essential businesses and services
1News: 'Where is your moral compass?' – Public health advocate says TAB and Lotto are not essential during pandemic
Esther Taunton (Stuff): PM gives greenlight to home delivery by butchers, bakers, greengrocers
1News: Butchers, bakers can operate online, Jacinda Ardern says
Essential workers
Kayla Simpson (RNZ): Working on the frontline: The supermarket operator
1News: Jacinda Ardern says Easter Bunny an essential worker, but warns it 'might not get everywhere this year'
RNZ: Easter Bunny 'essential worker', says PM
Rachel Sadler (Newshub): Jacinda Ardern deems Easter Bunny and Tooth Fairy essential workers
Supermarkets
Cate Broughton (Stuff): How to minimise the risk of infection while out shopping
DAmien Venuto (Herald): Foodstuffs boss Chris Quin on price gouging claims, long queues and empty shelves (paywalled)
Meriana Johnsen (RNZ): Kaikohe locals queue for covid-19 testing after supermarket worker's positive case
1News: Northland residents urged not to panic after supermarket worker tests positive for Covid-19
Lana Andelane (Newshub): Kaikohe New World staff member tests positive for COVID-19
Amanda Cropp (Stuff): Countdown flies in a million masks and hand sanitiser from China
Economy
Brian Gaynor (Herald): A dramatic quarter but what's ahead? (paywalled)
Jim Rose (Herald): What the Christchurch earthquake can teach us about a Covid 19 recovery
Roger Kerr (Interest): Will New Zealand's perceived agility enable an earlier economic recovery for us?
Catherine Harris (Stuff): Cash payments to citizens 'can't be ruled out'
Susan Edmunds (Stuff): 'Curve flattening' and lockdown must succeed to make economic price worthwhile: ASB
Gerrard Eckhoff (ODT): Rural sector's importance highlighted
Repatriation
Zane Small (Newshub): Flight chartered to fetch Kiwis stuck in Peru as more than 300 rescued by Government so far
1News: Government to charter flight to repatriate Kiwis stuck in Peru
Thomas Manch (Stuff):Mercy flight for Kiwis stranded in Peru
Derek Cheng (Herald): Kiwis in Peru to be assisted by Government charter flight
RNZ: Charter flight to bring stranded Kiwis home from Peru
Rachel Sadler (Newshub): Kiwi's mother stranded in South Africa 'frustrated' by lack of Government help
Rest homes
1News: Twenty residents moved to hospital from Christchurch rest home after coronavirus cluster outbreak
Katie Todd (RNZ): Health staff working to deal with dementia care facility Covid-19 cluster
Justice, corrections
Guyon Espiner (RNZ): Prisoners in cells up to 23 hours a day – guards
Ben Strang (RNZ): Court of Appeal rules in favour of mother who said she fled Australia due to violent relationship
Transport
RNZ: Air traffic plummets by 85 percent
1News: Air traffic dropped 47% in week following Covid-19 lockdown, new flight data reveals
Tina Newman (Stuff): Air New Zealand offers charter service to keep up with cargo demands
Aaron Leaman (Stuff): Aussie air survey flights over NZ leave a trail of finger pointing
Police
RNZ: Māori less likely to call 111 if they know police are armed – survey
Elisabeth Easther (Herald): Newly appointed Commissioner Andrew Coster – 'Police often see the worst parts of people's lives' (paywalled)
Local government
Dominic Harris (Stuff): Christchurch rates rise expected to be shelved as council looks to save $23m
Mike Yardley (Press): Council must cut the fat and abort non-essential pet projects
Lois Williams (RNZ): Westland mayor challenges need for Emergency Control Room
Sean Rush (Kiwiblog): Wasting ratepayers $100,000 a day?
Environment
Tom Hunt (Stuff): Cook Strait sewage-dump suggestion labelled 'environmental vandalism'
Stuff: EPA wants no mess to clean up as terms for oil field player's exit decided
RNZ: Auckland would be under water restrictions if it weren't for the Covid-19 lockdown
Susan Botting (RNZ): Northlanders boost pest control during Covid-19 lockdown
Brianne West (Stuff): Are you recycling or wishcycling? Try cutting out single-use items instead
Housing
Rob Stock (Stuff): The unknowability of house values and the unfair extra margins on home loans
David Chaston (Interest): The wisdom of seeking the six month mortgage payment holiday
Susan Edmunds (Stuff): Buyer stuck in chain of stalled house sales pleads for help as bill grows daily
Lane Nicholas (Herald): Police called after Mt Eden landlord tries to move into tenants' flat during lockdown
Education
Simon Collins (Herald): Computers to the door, educational TV planned for lockdown learning
Chris Keall (Herald): Zoom gets pulled from NY schools, NZ Ministry of Education reacts (paywalled)
Technology
Debrin Foxcroft (Stuff): Majority of Kiwis face broadband issues as usage rises during lockdown
Kate Nicol-Williams (1News): Netsafe, police warn young people to take care, be cautious when using video chatting apps
Banks
Robin Martin (RNZ): Hundreds queue for TSB Bank in New Plymouth
Leighton Keith (Stuff): TSB apologises after for long lines and lengthy waits outside Taranaki branches
Jenée Tibshraeny (Interest): 15 mins with Kiwibank CEO Steve Jurkovich
—————
Gareth Vaughan (Interest): Deposit insurance to come at 'significant cost' to deposit takers
Auckland airport
David Hargreaves (Interest): Auckland Airport in hefty $1.2 bln capital raising
Calida Stuart-Menteath (NBR): Auckland Airport to raise $1.2b to save the business
Pacific
Sargam Goundar and Kim Andreas Kessler (ODT): Island people rely on strengths
RNZ: Two more positive Covid-19 tests in Fiji
RNZ: Fiji wrestling with Covid-19 lockdown breaches
RNZ: Pacific Forum triggers security declaration due to Covid-19
RNZ: Childfund NZ supporting Kiribati with Covid-19 preparedness
Alcohol harm
Lucy Corry (RNZ): People encouraged not to share isolation-drinking memes
Newshub: How is the lockdown affecting drug and alcohol use?
Sport
Ollie Ritchie (Newshub): Crusaders players caught breaking lockdown rule
RNZ: Crusaders players flout lockdown rules
RNZ: The future of rugby unions in Pacific uncertain
Queen Elizabeth's message
RNZ: Queen Elizabeth sends message of support to New Zealand
1News: 'Kia kaha' – Queen sends special message to New Zealanders as they rise to coronavirus 'challenge'
Other
Ian Powell (Democracy Project): How 'High Performance High Engagement' became a costly house of cards in health sector
Chris McDowall (Spinoff): Covid-19: New Zealand cases mapped and charted, April 6
Judith Collins (Stuff): Here's how Coronavirus will change us
Chloe Swarbrick (Stuff): The way things were? That's no longer our future
Brian Gaynor (BusinessDesk): What about an ANZAC tourism bubble?
Te Aniwa Hurihanganu (RNZ): Isolated communities want permission to fish
Lana Andelane and Lydia Lewis (Newshub): Dr Lance O'Sullivan's Kaitaia criticisms called out by local Māori elder as 'scaremongering'
Geoffrey Miller (Democracy Project): NZ-Latin America relationship will survive Covid-19, expert says
Anusha Bradley and Tutuila Farao (Guardian): Slavery in New Zealand: inside the story of the Samoan chief who abused power for profit
RNZ: Global fuel glut will cost NZ companies millions
RNZ: Te reo Māori data shows 20 percent of Māori speak the language